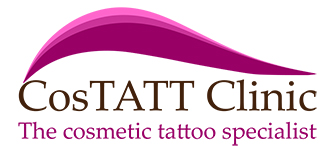 COVID-19 Response Update
We are going to miss you!
In-line with the latest Federal Government restrictions, CosTATT Clinic is temporarily closing its doors for services.
All future appointments need to be cancelled. Once the situation becomes clearer, those of you with appointments will be contacted to arrange an alternative date. Any deposits made for these appointments will be honoured.
In appreciation of your patience and understanding, we will be offering a discount (conditions apply) on these appointments when rebooked as follows;
15% discount on the service fee where a deposit exists and was paid prior to 25th March, or
5% discount on the service fee where the fee is greater than $75.
For all future bookings, we will keep you posted via our website and social media pages on when we will be open again to take bookings.
Finally, on behalf of the staff at CosTATT Clinic, I would like to thank you all for your patronage and friendship. Please stay safe and look after yourself and your families. We can`t wait to see you again sometime soon. God bless.
Kindest regards,
Esmeralda Bonanoni-Gowing
Director and Principal Technician
CosTATT Clinic