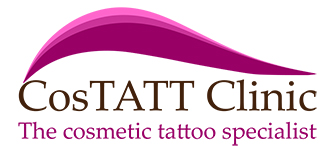 COVID-19 (Coronavirus) Our Response
Your health, safety and well-being are always important at CosTATT Clinic.
We wish to provide you with an update on what CosTATT Clinic is doing to minimise the potential impact of COVID-19 (Coronavirus).
As a licensed Higher Risk Personal Appearance Service provider, we take infection control very seriously. We ensure the most hygienic practices are observed with every client, treatment room and staff member. We pride ourselves on delivering the highest quality treatments in a safe and clinical environment.
Coronavirus is of course very topical and we are pleased to advise CosTATT Clinic`s diligent everyday practices regarding health and hygiene extend beyond the Australian Government Department of Health recommendations to combat the spread of the virus.
Our commitment to your health and safety at CosTATT Clinic.
We reviewed the way we do business at CosTATT Clinic to minimise any risk for our clients and staff. Current measures and changes to the way we operate include:
Disposable equipment for every treatment.
Medical grade disinfectant to clean treatment rooms, machinery and surfaces.
Cleaning of treatment surfaces after every client.
The use of gloves and masks by all staff members when pre-treatment and treatment require direct contact with the client.
Hand sanitiser/soap and water facilities available for every client.
Suspension of commercial staff travel to our clinics outside of Queensland.
We respectfully ask of you...
If you are feeling unwell or have recently travelled from a country considered higher risk, please contact your clinic to reschedule your appointment. We will happily retain appointment deposits and/or time-based treatment quotes to enable you to have your treatment when you are well.
We will always put your comfort and safety first. When you next visit CosTATT Clinic, be assured you are being treated by a technician, or staff member who cares about delivering great service and results, whilst providing you with peace of mind that we will always prioritise your safety.
We look forward to welcoming you soon If you have any questions please don`t hesitate to contact us.
Kind regards,
Esmeralda Bonanoni-Gowing
Director and Principal Technician
CosTATT Clinic