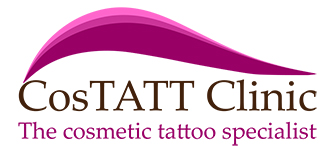 COVID-19 Recovery
We are back!
The Queensland Government recently lifted trading restrictions on skin penetration procedures in personal appearance services. CosTATT Clinic will commence trading on Tuesday, 9th of June (refer to costatt.clinic/locations to see clinic dates in your area).
We are currently in the process of re-booking all appointments which were cancelled due to the coronavirus. If you have not yet been contacted, or wish to make an appointment, please call us on 1300 376 372 or book online at:
costatt.clinic/appointment
We request you be patient with bookings as we currently have a significant backlog of appointments and have increased treatment times to mitigate the risk of client-to-client infection.
In appreciation of your patience and understanding, we will be offering a discount (conditions apply) on cancelled appointments when rebooked as follows;
15% discount on the service fee where a deposit exists and was paid prior to 25th March, or
5% discount on the service fee where the fee is greater than $75.
We can`t wait to see you again!
Kindest regards,
Esmeralda Bonanoni-Gowing
Director and Principal Technician
CosTATT Clinic